This post contains affiliate links.  I receive commission from purchases you make through these links, at no added cost to you.  I only recommend products I use and truly believe in.  You can read more here.
I have been a stay at home mom for 15 years.  Just because I've not worked outside the home for more than six months in that time doesn't mean I haven't tried ways to contribute financially to my family's income.  Over the past couple of years I've sold everything from Avon to Thirty-One.  I wore different hats all the time.  One day I'd be the saleslady, the next the banker and the next day the graphic designer/marketing director.  It was there, in the graphic design and marketing realm that I discovered PicMonkey.
PicMonkey is an online photo editor and graphic designer.  Honestly describing it that way does not do it justice!  You can use it to do basic photo editing such as cropping, adjusting exposure, sharpening and more yet if you need to retouch a beautiful portrait you can do that, too.  Everything is there, blemish removal, airbrushing, teeth whitening, spray tan and lots of other options!  I used the design option most of the time to make sale graphics for my businesses.  You can choose templates offered by PicMonkey or you can build your own design.  Another tool I used a lot was the collage maker.  Everything looks so polished and professional and it's super easy to use.
When I first discovered PicMonkey the tools I needed were free, which was great!  Recently when I decided to blog full time I wanted to use it again to design my logo.  I realized what I needed was not offered for free and to be able to continue using PicMonkey I'd have to sign up as a member.  I really didn't want to spend the money but after thinking about everything that I would be able to do for my blog photos and graphics it was really a no brainer.  Do you know how many times I go on there to add text to my pictures?
Another bonus for becoming a member is the Hub.  The Hub is storage in PicMonkey that you can access through all your devices.  What's cool is that if you're working on a design on your phone you can save it in the Hub and then later when you're on your computer you can pull it back up and edit it some more.  Let me tell you a little bit about the three price options and I'll go in depth to explain what else you can do in PicMonkey.
There are three pricing levels.  The first, Basic, is $7.99/month or if paid annually $71.88.  You save $2 a month by paying for the year up front.  Here are the perks offered with the Basic membership:
1 GB of storage in the (cloud storage) Hub
Sort Hub images
No ads
Awesome templates
Save, share and export
Advanced touch up tools
Primo effects, overlays and fonts
Re-editable images in your Hub
If you decide you need more storage in your Hub you may want to join with a Pro membership.  Pro will cost you $9.99/month and is billed annually at $120.00.  Here's what you get:
Unlimited Hub storage
Organize Hub with Collections
No ads
Brand Kit
Awesome templates
Save, share and export
Advanced touch up tools
Primo effects, overlays and fonts
Re-editable images in your Hub
The Business membership at $228/annually gives you everything that the Pro membership offers plus:
Multiple Brand Kits
Premium support
Tons of team collaboration tools
I have the Basic membership but would not hesitate to upgrade if I need more Hub storage.
So now that we've looked at the price let's talk about everything you can do with PicMonkey.
Photo Editing
Simply upload your photo to PicMonkey and you'll have the option to auto adjust or use:
Cropping
Canvas color – Allows you to choose a color for your canvas or set it as transparent
Rotate – Allows you to rotate your photo or straighten it
Exposure – Adjusts brightness, highlights, shadows and contrast separately or use auto adjust
Colors – Adjust saturation and temperature
Sharpen – Use to adjust sharpness or clarity
Resize
Effects
Using a photo you chose you can add awesome effects  Each effect offers lots of options, too.  These are the effects:
Tried and true – Seven different effects
Basic – Four effects
Black and White – Eight effects
Camera – Nine effects
Paintbox – Four effects
Light – Five effects
Area – Five effects
Artsy – Five effects
Advanced – Five effects
Here are some examples:
Touch Up
This category is so much fun to play with but watch out, it can be addictive!  Want to remove wrinkles?  Add eyeshadow?  Nip and tuck a little?  Add some highlights?  You can do ALL of this and MORE!  Remember, as usual, there are tons of options in each effect and here's a list of the effects:
Skin – Blemish fix, airbrush, wrinkle remover, shine reducer, blush boost and spray tan
Mouth – Teeth whitening and lip tint
Eyes – Brighten, tint, mascara, eyeliner, eyebrow, eye shadow and red eye remover
The Rest – Nip tuck, weight loss, whisker grow, highlights and clone
Text
You shouldn't have a problem finding cool fonts for your projects yet there may be one you have that would be perfect and in that case you can use your own!  If you decide to use yours make sure you are able to.  Some fonts you download from sites have creator's notes which you may have seen (hopefully) and they will specify if the font is free to use or if you need a license.  Depending on what you are making you're going to want to make sure you don't violate their terms.
Overlays
Tons upon tons of choices!  These are shapes or objects or anything you want to add to your canvas or picture.  If you can't find one from the options you can add your own.  Ready for the list?  Okay, here goes:
General
Geometric
Hearts
Stars
Lines
Spirographs
Symbols
Arrows
Doodly Accents
Comic Bubbles
Nautical
Whimsy
Tiki Tropics
Palm Springs Party
Zodiac
Under the Sea
PicMoji
Happ-icons
Sound Effects
Heroes
People Toppers
Celebrate
Baby
Wedding
Happy Messages
Balloons
Party Bunting
Holidays
Day of the Dead
Mod and Merry
Summer Fun
Games and Glory
Great Outdoors
Backyard Cookout
Stars and Stripes
Elements
Sparkle Stars
Fireworks
Smoke and Fire
Scrapbooky
Labels
Banners
Postal
Correction Marks
Paper Scrap
Ribbons
Buttons
Tape
Pushpins
Corners
Garnishes
Flourishes
Nature
Aboriculture
Birds
Butterflies
Roses
Daisies
Bursting Blossoms
Leafy Stems
Graphic Blooms
Floral
Vintage Blossoms
Marigolds and Roses
Creatures
Ordinary Beasts
Critters
Cutimals
Buggles
Chick 'n Eggs
Frames
Frames are exactly that, different ways to frame your project.  Some are shapes, some are fuzzy edges and some are adding photo corners.  There are so many possibilities:
Shape Cutouts
Rounded Corners
Simple Edge
Drop Shadow
Museum Matte
Polaroid Frame
Photo Corners
Film Edge
Daguerrotype
Craft Scissors
Sketchy
Textures
Once again there are so many choices and as a result I feel like I'm starting to sound like a broken record.  Within each texture are lots of different options.  And if you can't find one you like, you can add your own!  Here are the textures:
Space
Burst
Light Trails
Bokeh
Clouds
Water
Edifice
Metal
Smudge
Boards
Paper
Papyrus
Paint
Weave
Themes
This category is so huge I'm only going to list the main themes.  Each theme has a host of sub-categories like overlays, costumes, effects, text and texture.  Keep that in mind when reading through the themes – they offer a LOT of extras!
School U
Vampires
Zombies
Day of the Dead
Witches
Demons
Trick or Treat
Comic Heroes
Santa Land
Winterland
Celebrate
Sweethearts
Templates
Whatever you need to make you're sure to find a template.  What's great is that they already have the sizes you need.  Whether you're creating a post for Instagram or a cover for Twitter everything is here.  It takes the guesswork out of choosing which size canvas to use on each social platform.  Here are the choices when using a template:
Print
Youtube
Facebook
Instagram
Pinterest
Twitter
Snapchat
LinkedIn
Google+
Banner Ad
Email Header
Etsy
Tumblr
Twitch
Medium
Wow, that was a LOT to cover!  I use PicMonkey almost every single day.  I don't have Photoshop or any of the other photo editing software – mainly because it's so expensive and hard to use, and honestly this is more than enough for all my needs.  What's nice about not being tied to a software program is the ability to use PicMonkey on all my devices.  I can use the app on my phone or log on from my laptop.  It's always handy.
As a blogger I use and love it to edit my photos.  And it's actually very user friendly.  Whether I'm making a Pinterest pin or putting together my sidebar welcome pic, all of it can be done in one place.  In this post I've listed all of the major categories/effects you can use.  In addition to those are many other options but keep in mind that some of the options are only available to members.  That means that if you find a font or overlay you love and it says it's only available to members you'll have to pick another.  But what's cool is that you can start a seven day free trial before you commit.  And you can use those Primo items.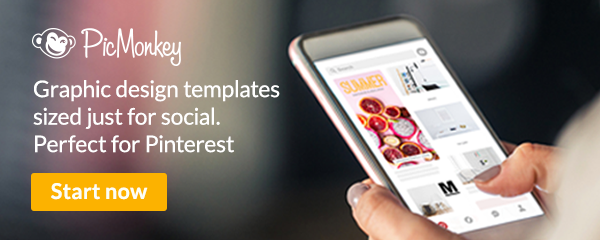 Whether you're a blogger, photographer, direct seller or any other person under the sun, you should try PicMonkey and see if you think it's for you.  Let me know if you've used it or if you're thinking about trying it.